Curriculum
The 10-week program is designed so that every graduate is more than prepared to be successful in their future role as a dental assistant. You will be provided with the tools to enter any office and make an immediate impact. To ensure you're prepared for current practices, we focus on the most modern tech in the digital dentistry. We will also teach you the necessary skills that will help you find and land a job right after graduating. You will learn how to draft a resume and how to position yourself as the ideal candidate for an office seeking the best talent. Once you complete the course you will still need to pass the CDA to become a certified dental assistant. Learn more about the CDA and fill out the application forms here.
Limited Time Offer: $300 off of $3950 for a total price of $3650*
Limited seats available in the upcoming session. Register Today!
*offer available to those who elect to pay in full

Take a look at the schedule below to learn more about each week's topic.
Current Term – Weekly Topics
Week 1 Intro to Modern Dental Assisting (Dr. Matt Kraner)
Week 2 Infection Control and OSHA (Kim Skelton)
Week 3 The Science of Dentistry (Dr. Greg Kraner)
Week 4 Oral Health and Prevention of Disease
Week 5 New Patient Record Data
Week 6 Dental Materials
Week 7 Chair side Dental Assisting
Week 8 Comprehensive Patient Care
Week 9 Cosmetic Dentistry
Week 10 Communication and Professionalism
Courses
Classes are scheduled to meet every Saturday over the duration of the 10-week course. Please review the schedule of upcoming sessions below to determine which is one is the best fit for you.
Spring 2022
Summer 2022
Fall 2022
Textbook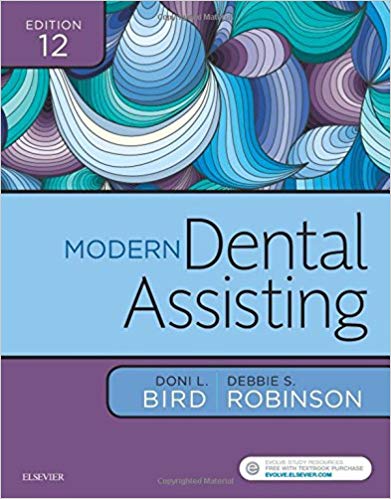 Included in the registration fee is a copy of the Modern Dental Assisting by Bird Robinson, 11th edition
. We will follow the easy-to-understand lessons of modern dental assisting provided within the textbook.
This tool provides a complete foundation of the basic and advanced skills you must master to achieve clinical competence
. The book includes photographs and easy-to-follow instructions to teach common dental assisting procedures.
Course Signup Requirements: GED or High school graduation.
Upon completing the dental assisting program you will earn a CADA certificate of completion. However, in order to become a certified dental assistant you will need to take and pass the CDA. You can learn more about how and where to take this test by visiting the MO Dental Assisting National Board site. You can also access the files below to start filling out your application now.